I had my penrose drain put in this morning. It was a very quick procedure and I didn't feel a thing. I'm a bit sore now, but I'm happy to report the fluid is draining!
Here is a pic of what a penrose drain looks like. It just drains into gauze and you keep changing the dressing.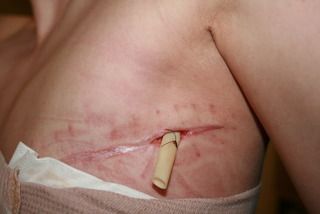 And here is a pic of what my seroma (fluid buildup) looked like a couple weeks ago. It wasn't that big, but big enough to be uncomfortable. I didn't get a pic this morning before I went, sorry!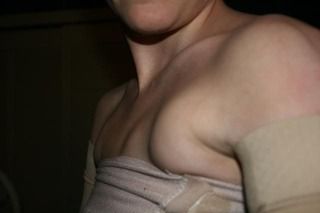 Well that is about it for now.