Well I am happy to report that week one of radiation is done. I got 3 free, tiny tattoos out of the deal! I have one on each side of my chest and one in the middle. They use these markings to line up the machine.

Here are pics of the tattoos....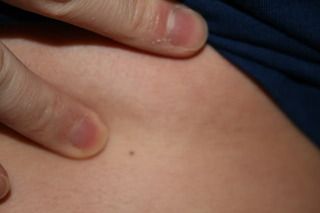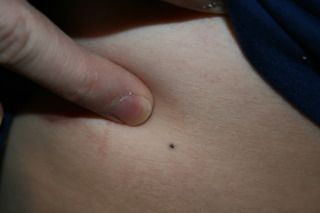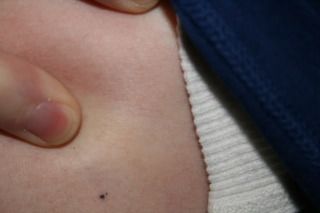 I have completed 4 treatments and so far my chest is barely pink. I really hope I continue to tolerate it well. I have been pretty tired lately, but I think that is more from the running to and from appointments not really from radiation or chemo.
So far things are going well. Please pray they continue this way!