Amanda and I went back to Evolutions tonight to see what wigs the stylist had ordered for me. She got in two that she thought would be close to what I am use to. I will show you both. Here is the one that I didn't get....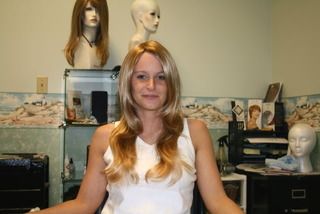 And here is the one I ended up getting...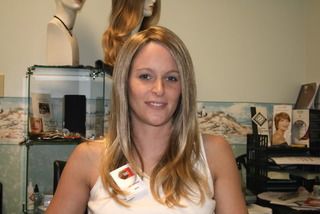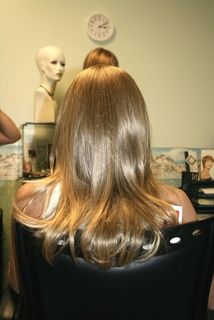 I had her add a long bang to it, so here it is right before I bought it...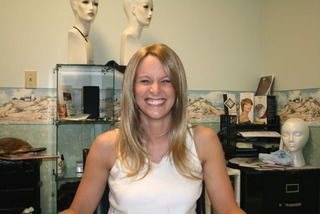 I think it will still take a little getting use to, because it is still a wig, but I feel soooo much better knowing it is sitting here on my dresser, ready for when I will need it. As a side note, I have decided to take my boards now, rather than waiting until I am in recovery. I scheduled them for early July, so please be praying I will be feeling good and pass on the first try!