I've been a part of a message board for the last 3 years called Pack of Poppies. 5 of us had a meet up. There was Courtney and her husband, Chris that came from Canada, Kellie and her husband, Mike from Robesonia, PA, Liz and her friend Jen from Seattle, Washington, and Kathy, her husband Jim and two children from North Carolina. It was so fun to finally meet everyone in person.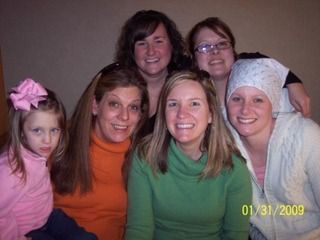 We went to a bar in Pittsburgh, PA called Casey's Draft House. That bar is seriously the BEST! There is a dwarf, who they call MANBOY (his real name is Shaun), who "lives" in the bar. He comes out in different outfits, walks down the bar pouring shots down people's throats! If you ever have the chance to go, DO IT!!!!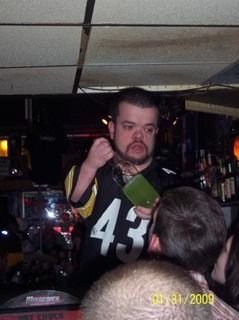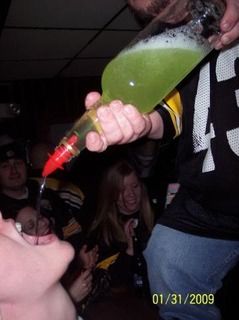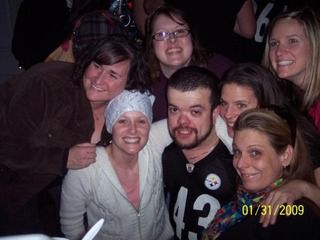 Shaun is such a sweetie!