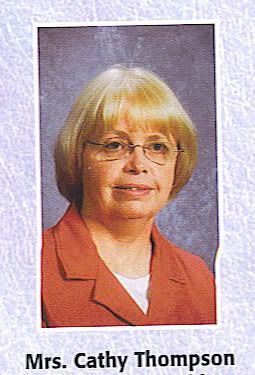 Cathy Thompson was my daughter's K-4 teacher's aide. She had gone through breast cancer treatment the year before me, so while I was going through treatment she was a great support.
This year the beast came back and she was then stage 4. I still remember the day she told me. We were in our oncologist's waiting room and we both cried.
She died today.
This hits so close to home. I'm so sad and angry. WE NEED A CURE!
My thoughts and prayers are with the Thompson family.